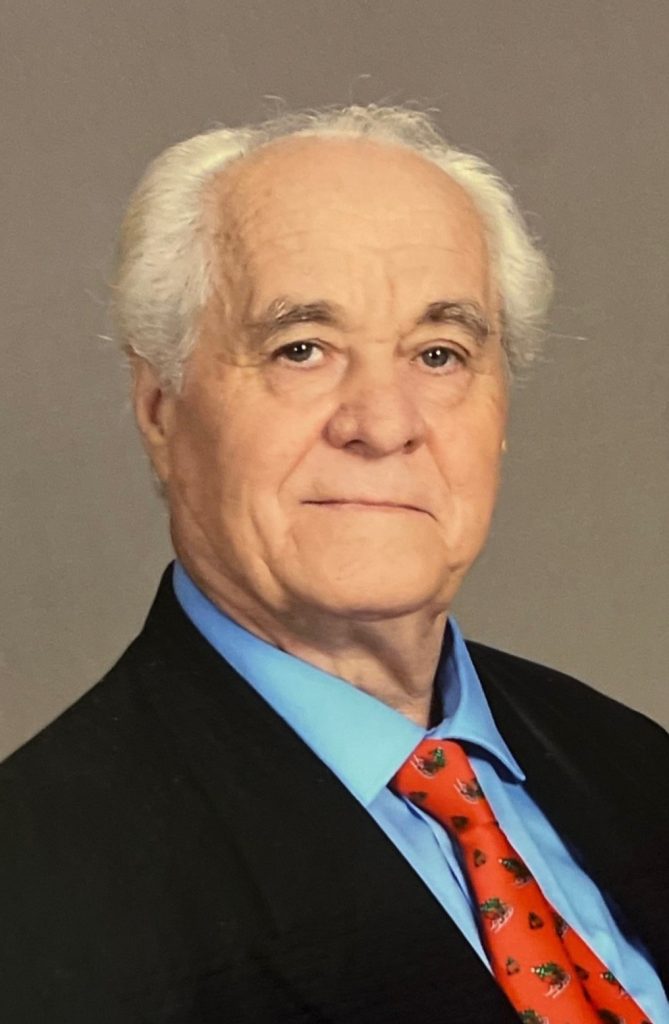 Sâmbătă, 1 Ianuarie, 2022, fr. Radu Russu a plecat acasă la Domnul. Cu ocazia serviciilor memoriale, biserica GRBC vă invită să fiți alături de familia îndoliată la următoarele servicii de închinare:
Serviciul de Priveghi:
Vineri, 14 Ianuarie, 2022, ora 7:30pm la clădirea bisericii GRBC,
2005 Braselton Hwy., Buford, GA 30519
Serviciul de Înmormântare:
Sâmbătă, 15 Ianuarie, 2022, ora 2:00pm la Hamilton Mill Memorial Chapel and Gardens,
3481 Hamilton Mill Rd. Buford, GA 30519
Obituary: Radu Ivanovich Russu
With sadness, love, and profound gratitude, the family of Radu Ivanovich Russu announces his passing on January 1, 2022 at Northeast Georgia Medical Center in Braselton, GA.
Radu is survived by his wife, Viktoriya Russu; his children, Luba Pozhoga (Mikhael), Nadezhda Russu Rolea (Daniel), Vladimir Russu, Nikodim Russu (Lyubov), Vera Boderash (Florentin), Ivan Russu (Lena), Tatiana Barker(Donnie), Yaroslav Russu (Kristina), Sergey Russu (Lena), Zinoviy Russu (Galina), Daniela Russu, Aleksey Russu (Diana), Aleona Russu and Radu Russu Jr; 39 grandchildren and 2 great grandkids. He is predeceased by his sister Silvia German. His brother Emanuel Russu passed in 2015.
Born in a house of missionaries on October 1, 1944 in Chernivtsi, Ukraine to Veronica and John (Ion) Russu, Radu grew up during the second world war. His father was a missionary. Regrettably he was deported to Siberia when Radu was just six months old and passed shortly thereafter. Blessed with two nurturing women, Radu was raised by his mother and grandmother in the village of Ropcha (Ukrainian: Ропча; Romanian: Ropcea).
Radu displayed a lifelong patriotism to his faith. He was a follower of Christ from a young age. Onset at 17 years old, the KGB continuously threatened him with religious persecution and at 19 years old he received baptism.
After becoming a skilled carpenter since the age of 15, in 1963, he left for the army, serving 3 years and returned in 1966 as a decorated veteran.
After the army, in 1967 Radu married the love of his life, Viktoriya and were blessed with fourteen children that he adored dearly. He continued his career in carpentry and as a successful pastry chef. He served in the church as a choir conductor and preached the gospel. He enjoyed hobbies such as baking, cooking, gardening, music and riding his motorcycle.
Radu sacrificed and cared a lot for Viktoriya and their children. He placed six of his children through music school to be taught instruments such as the piano, violin, guitar, accordion, trumpet until 1994 when Radu and his beloved wife, Viktoriya, brought the entire family to the United States because of religious persecution from the Communists seeking religious freedom, a better life and provide his children an education.
Radu himself played the guitar and harmonica. He had an intense love for music, praising and worshiping God. His favorite song was (Daomne Bun, asculta). And because of his love for music, his children were also very involved in church singing and playing instruments. He continued to make unforgettable memories in America. He learned the Bible in and out and compared it between Russian, Romanian and English translations. To his wife and children, the life lessons he passed on were to stand firm in our faith in Jesus Christ, fight and stand for the truth because God is Great.
Radu will be remembered for the endless love, laughter, and care that he unselfishly provided for his beloved wife and treasured children. His generosity and hospitality was beyond measure. Equally as important, Radu will be remembered for fighting for the truth, never swaying, being faithful the very end, first to God then to his family.
To his grandchildren, he was known as "moshu" and will be remembered as such.
Radu, a beloved father, family patriarch, prayer warrior, family faith pillar, man of God, who raised a big family and showed his children and guided them to be Jesus's followers; a great example of standing for the truth, even in communist times, stood up and fought for the truth and remained faithful to God.
Radu was not granted the year of 2022 but he is granted eternal life in heaven where Jesus welcomed him and said "Well done, good and faithful servant". (Matthew 25:23)
Surrounded by family, Radu finished his race on earth and we know he fell asleep until resurrection day and we will see him and be forever with him, our loved ones and our Savior Jesus Christ. (1 Corinthians 9)